Lewis Clough joins the Goodwood Consulting team
by Jonathan Bale, March 2021
In support of our continued growth, Goodwood Consulting welcomes Lewis Clough, as Marketing Associate.
Over the past 3 years, Goodwood has built a unique and compelling service offering for investment managers that is highly differentiated from traditional 3rd Party Marketing firms. By leveraging our industry expertise and forward-thinking approach with HubSpot technology, we are able to automate and integrate all aspects of the marketing and sales process.
Lewis will assist with the design and execution of marketing materials, web site design and development, and customized marketing solutions for Goodwood Consulting clients.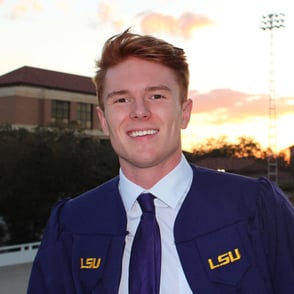 Prior to joining Goodwood, Lewis worked for Hydra-Guard Technologies, a sports drink company based out of New Orleans, LA, where he was part of their marketing and social media team. As a member of their team, Lewis was responsible for managing Hydra-Guard's social media accounts, as well as coordinating all of their digital marketing efforts. Lewis earned his B.A in Mass Communication, Digital Advertising and a Minor in History from Louisiana State University. Born and raised in Manchester, UK, Lewis is the second Brit to join Goodwood after fellow countryman Jonathan Bale.
Learn more and connect with Lewis on LinkedIn. Also, be sure to Follow Goodwood Consulting where you can get the latest updates from Goodwood, our clients, and view Lewis' work!
Learn more about how Goodwood helps investment managers integrate and automate all aspects of their marketing, client communications and sales efforts.