Gracie Miller joins the Goodwood Consulting team
by Jonathan Bale, September 2020
In support of our continued growth, Goodwood Consulting welcomes Gracie Miller, as Creative Director.
Over the past 3 years, Goodwood has built a unique and compelling service offering for investment managers that is highly differentiated from traditional 3rd Party Marketing firms. By leveraging our industry expertise and forward-thinking approach with HubSpot technology, we are able to automate and integrate all aspects of the marketing and sales process.
Gracie will be responsible for the design and execution of all marketing materials and customized marketing solutions for Goodwood Consulting clients. Her work will focus on brand identity and captivating design that will tell a powerful story.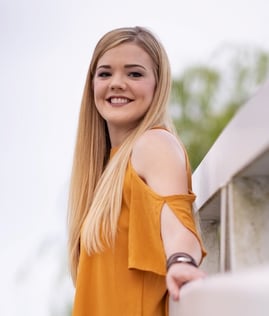 Prior to joining Goodwood, Gracie worked for Louisiana Business Inc, publisher of 225, Business Report and InRegister Magazine where she was part of their graphic design and production team. As a member of their team, Gracie was responsible for design and creation of all marketing collateral, both print and digital as well as all in-house advertisements and materials. Gracie earned her B.F.A in Graphic Design and a Minor in Advertisement from the University of Southern Mississippi. She lives in Baton Rouge with her husband.
Learn more and connect with Gracie on LinkedIn. Also, be sure to Follow Goodwood Consulting where you can get the latest updates from Goodwood, our clients, and view Gracie's work!
Learn more about how Goodwood helps investment managers integrate and automate all aspects of their marketing, client communications and sales efforts.